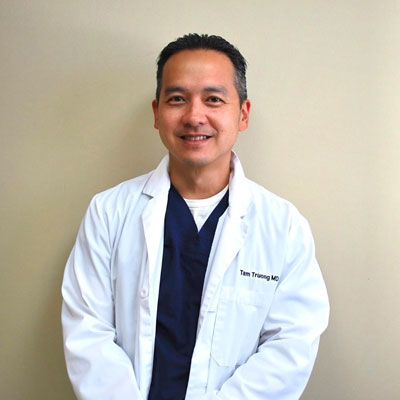 About Tam Truong, MD
Tam Truong, MD, is an internal medicine physician at New Wave Physicians Group in Spring, Texas. He is dedicated to improving his patients' lives through exemplary medical care with the Golden Rule of Medicine and aims to treat every patient with the respect, kindness, and love he would want his own family treated. Dr. Truong feels that each patient's situation is unique and takes time to listen and work with every patient to treat their concerns and put their mind at ease.

Dr. Truong completed his undergraduate studies at the University of Texas at Austin. Following this, he attended Texas Tech University Health Sciences Center School of Medicine. He later completed his internal medicine residency at the University of Arkansas for Medical Sciences in Little Rock, Arkansas.

Dr. Truong has 10 years of experience as a hospitalist dealing with acute illnesses in the hospital setting and has now transitioned to outpatient medicine with a focus on chronic illnesses and preventive care. He is excited to have joined Dr. Amie Sun-Wright, his medical school classmate of 2005 at New Wave Physicians Group in Spring, Texas, at the beginning of 2021.

Born and raised in Houston, Texas, Dr. Truong now resides in The Woodlands, Texas, with his spouse and three children. When he's not helping his patients, he is proud to be a Home Depot Weekend Warrior, but most of all, Dr. Truong loves traveling and spending time with his family.